Am I eligible to invest in FBuShare?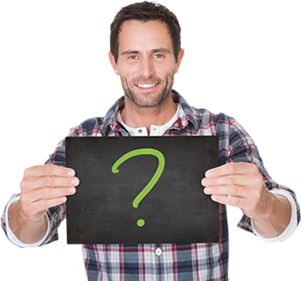 If you are a full or part-time permanent employee of the Fletcher Building Group in American Samoa, Australia, Fiji, New Zealand, Papua New Guinea, Samoa, Solomon Islands, Tonga and Vanuatu (you should check the list of these in the Information Guide), you are eligible to apply for FBuShare.
The Fletcher Building Group includes all wholly-owned subsidiaries of Fletcher Building and other subsidiaries determined by Fletcher Building.
If you're not sure whether you are eligible, check with your team leader or People and Performance contact.
Frequently Asked Questions
You'll find brief answers to common questions about FBuShare in this section. We strongly recommend that you read the Information Guide for FBuShare which contains a description of the terms of the Plan. These questions and answers are intended as a quick reference guide for employees and participants in FBuShare and are not a comprehensive description of FBuShare. These questions and answers are not a substitute for reading the Information Guide.
Documents
You should read the following documents before investing:
Information Guide
The Information Guide is a plain language outline of how FBuShare works, who is eligible and what you need to do to apply.
Plan Rules
The Plan Rules contain the rules that govern how FBuShare works.
FAQs
The FAQs contain frequently asked questions relating to FBuShare.
Employee Tax Summaries
An overview of the taxation rules of your country that will apply to your investment in FBuShare.
Even Further Information
There are a number of resources available if you want further information or you have questions.
Information about Fletcher Building
More information about Fletcher Building and Fletcher Building shares (including recent financial statements and annual reports of Fletcher Building and the current price of Fletcher Building shares) can be found on Fletcher Building's website at www.fbu.com.
Questions about FBuShare
Access plan documentation from this website. You can email questions to Computershare Plan Managers at fbushare@computershare.com.au
You can contact Computershare Plan Managers via telephone on New Zealand - 0800 451 541, Australia - 1800 008 188 or international +613 9415 4353 (international call rates apply).
People and Performance contacts are available to answer questions in each country where employees may apply to join FBuShare.
Financial advice/Investing
We recommend you obtain independent investment, financial, taxation and/or other professional advice before deciding whether or not to participate in FBuShare.
If you are new to investing, and want to know more, these government supported sites are a good place to start learning about investment: